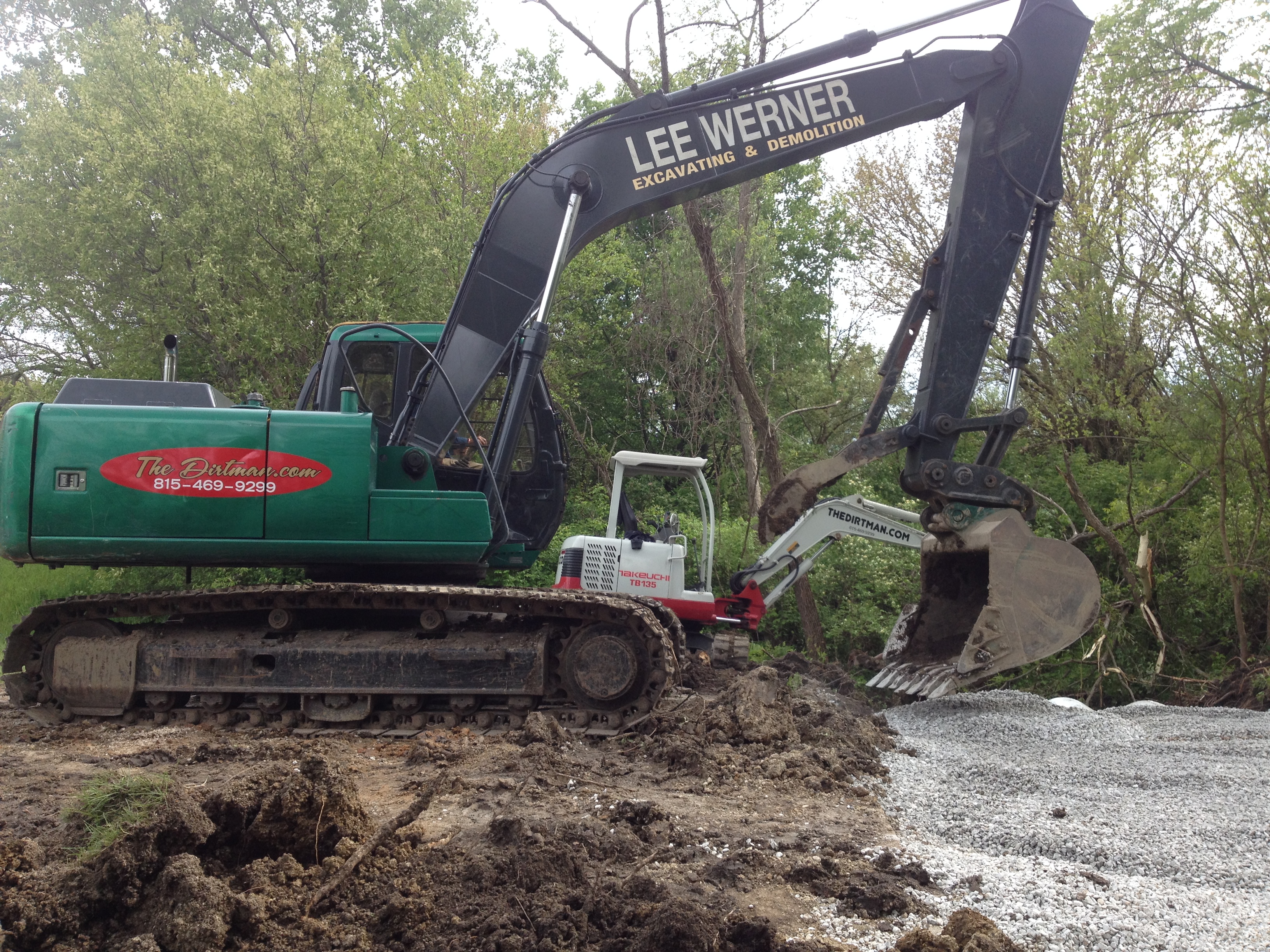 Lee Werner Excavating has provided Frankfort, IL and surrounding areas excavating and demolition services since 1978. Finding the right excavating contractor can be a big decision that can cost you a lot of money if the research was not done ahead of time. Whether you own a home or a business, there is a number of possible situations that could warrant excavation. Establishing a water well, reinforcing sewer lines or even transforming landscaping in your yard are all projects that call for professional excavating in Frankfort, IL and surrounding areas. Incorporating excavation into your landscaping project can give you the opportunity to completely change the layout of your yard and plant things that you would not otherwise be able to.
If you want to incorporate excavation into your landscaping project, it's important that you find a dependable excavating contractor who will be able to deliver the highest quality service possible. Unfortunately, finding a contractor can be a pretty overwhelming ordeal if you don't know where to start. Lee Werner Excavating would like to provide you with some important criteria when looking for a quality excavating contractor.
Reasonable rates: Nobody wants to pay more than they need to for any service, so you should make sure to take some extra time to compare prices before hiring a contractor for excavating in Frankfort, IL and surrounding areas. We provide a free quote for every job we undertake with no hidden fees. Everything is upfront so you know exactly what you will be paying for the job.
Experience: Even if a company offers a low price, they may not be the best choice for the work that you need to have completed. When a contractor is inexperienced, they will not be able to deliver the same level of quality as an experienced contractor. Because of this, you may be able to get more value out of paying a slightly higher price to a more experienced service provider. We have had the experience with small residential excavating jobs and large commercial and public sector excavating jobs and been able to effectively manage all aspects of the project for our clients. See our gallery for some of the work we have completed.
Licensing: Any excavating contractor who you work with should be licensed and bonded. A licensed contractor will be able to offer services that you can trust when it comes to quality. A licensed status also displays that a company is willing to extend effort to ensure that they maintain relevant credentials and expertise. Working with a licensed contractor helps protect your yard and ensure that you are getting the most out of your investment in excavation services.
Resources: A contractor needs to have the right resources for the job that you need help with. It's important to discuss your desired project with a contractor prior to hiring and ask them whether they have the equipment and knowledge necessary to handle the job. Lee Werner Excavating has the relationships built over time and working together to incorporate all aspects of the job to get every job competed on time and within budget.
Lee Werner Excavating has provided Frankfort, IL and surrounding areas with quality excavating and demolition work for over 30 years. Give us a call today for all your excavating and demolition needs.
815.469.9299
About Lee Werner Excavating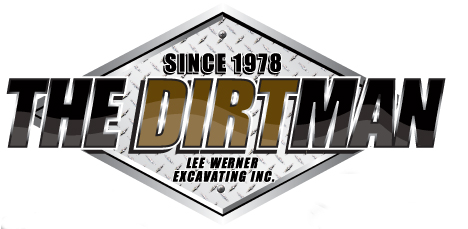 With Lee Werner Excavating, you can count on myself or my son Dan Werner to be on every job site to ensure the work is done right. When you call, you speak directly to either one of us and we will promptly provide you with the information you will need to get your project done in the timeframe in which you are looking to do it.
We provide free estimates on every project. We will gladly come out to visit the site to perform an analysis of what is to be done and offer any design or creativity to help make your project something you will be very happy with when we are finished.
We have both completed hundreds of excavating & demolition projects in Will County including: Frankfort, IL, Orland Park, Monee, Kankakee, Joliet, & many more. Check out our list of referrals & completed jobs!